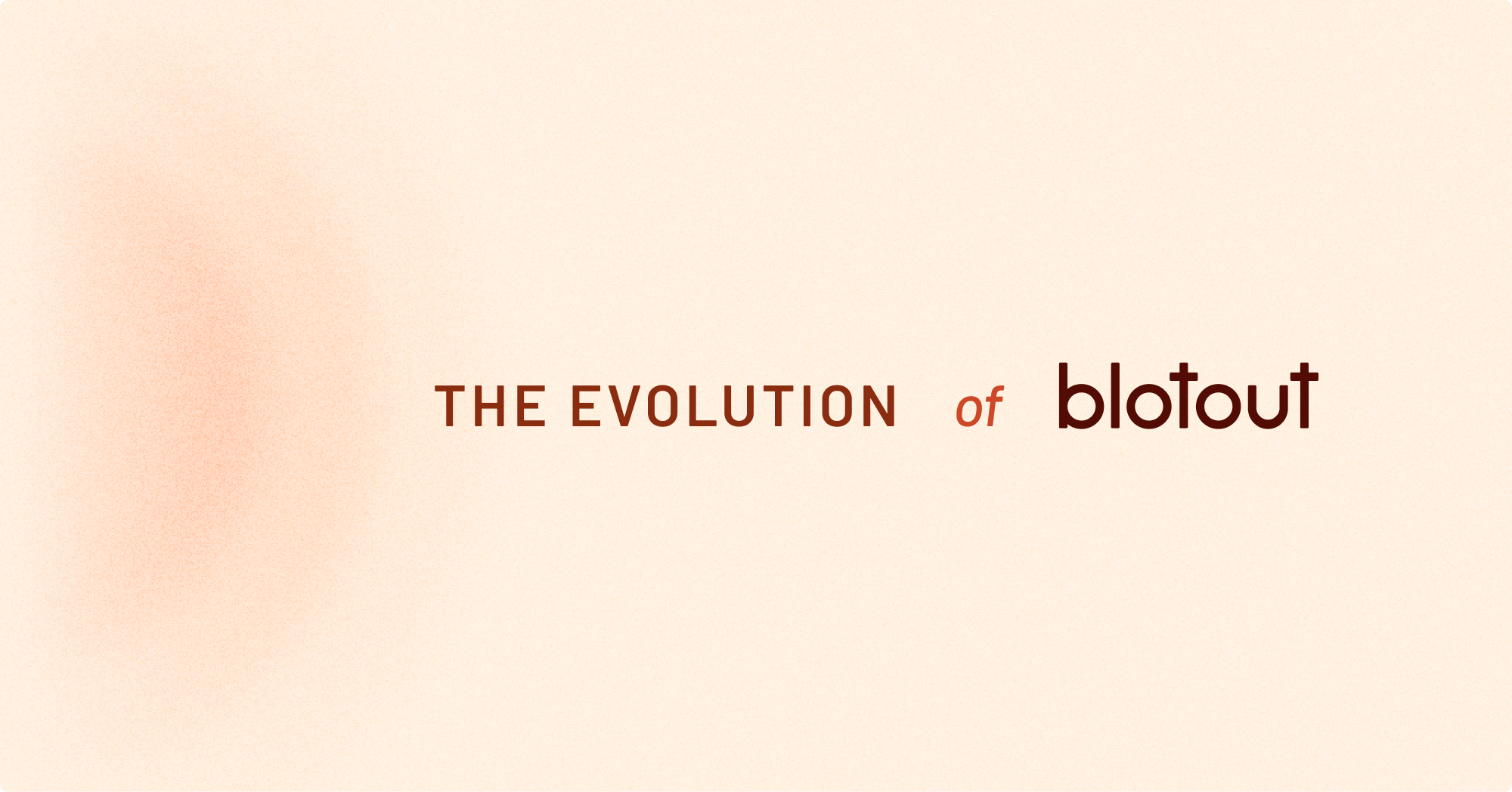 GDPR, CCPA, and other national privacy laws introduced the fundamental right that data belongs to us, the consumers, in our changing digital world. For five years, enterprises, marketers, and product managers have ignored the issue of building trust with consumers about how their data is used. Now trust must be earned and utilized to be successful in business. With Apple making aggressive consumer trust changes with iOS15 and the idea that 3rd party cookies and IDs are going away, enterprises have to change how they think about 3rd party SaaS, their growth strategies, and how they plan to comply with regulations. Blotout helps such enterprises build trust and accuracy in their data by deploying or rebuilding compliant infrastructure based on zero code software solutions. Blotout allows enterprises to utilize an analytics stack and a single-tenant CDP to thrive in the post-cookie era while respecting consumer data.
The analytics tools of today are becoming more and more advanced. Most companies depend on marketing and analytics tools that track users and silo data. This equals data loss, compliance risk, and weak customer relationships for businesses, with customer data often being lost or sent to 3rd parties.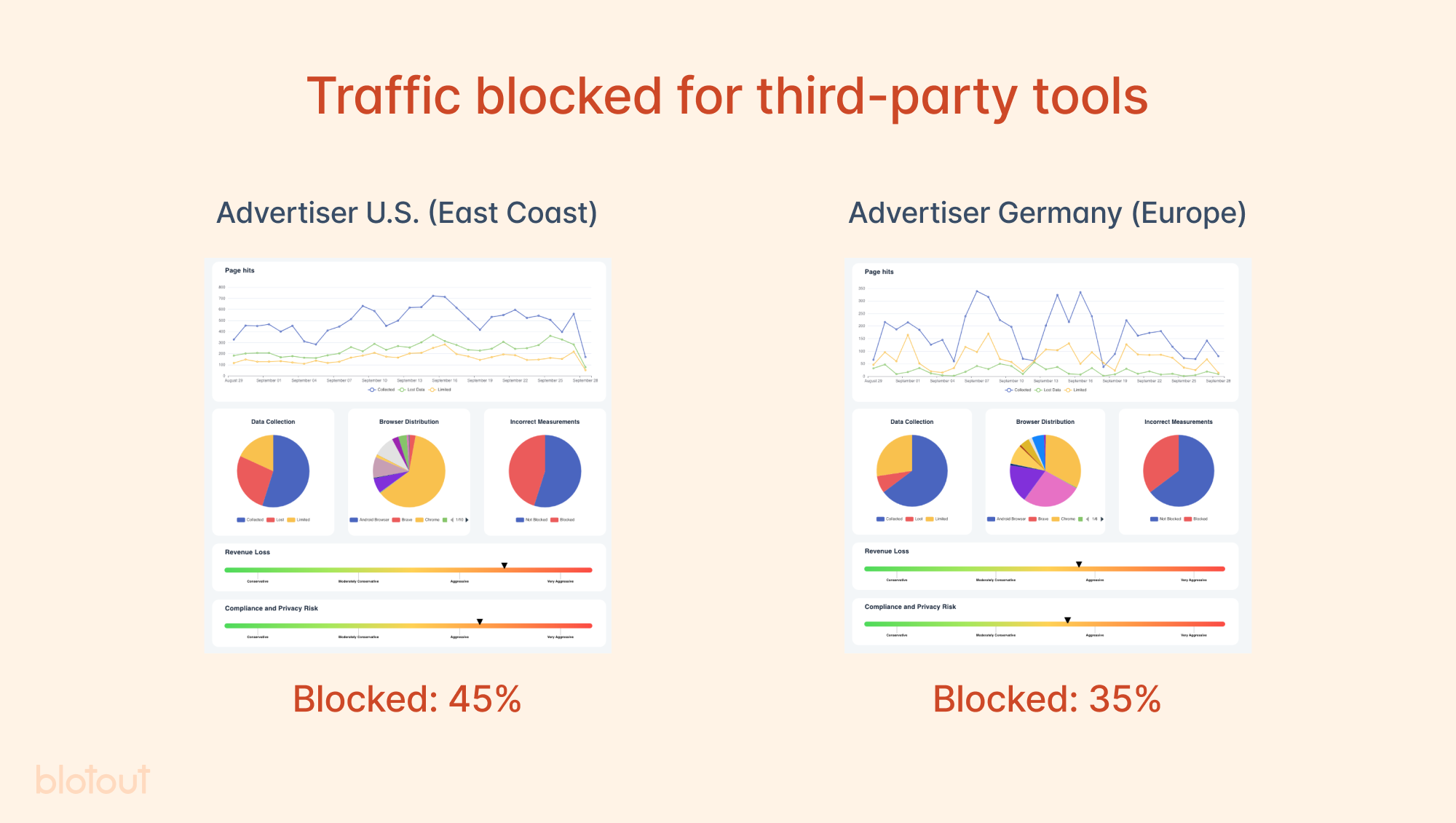 Many organizations spend lots of money and time ensuring all their information gets into one place, which can be difficult and time-consuming without a tool like Blotout. The need for customer data platforms among corporations is rising with a CAGR of 24.5%, with the market expected to reach 4,364.7 million by 2027. Additionally, the increasing adoption of artificial intelligence and machine learning enhances workflow productivity to achieve a variety of market demands. By utilizing a data-driven user experience, these trends power change in markets like technology, legality, and even among consumers. Customer data has become crucial to all markets, but it needs to be ethically obtained to meet changing customer expectations by delivering more personalized experiences across markets.
What Blotout Provides
Blotout, a revolutionary new way of thinking about the growth stack, reinvents the customer data platform, putting trust first. Every company can harness the power of a direct and trusted relationship with its customers, no matter the size or business model. Data-driven consumer experiences improve trust and relationships for both consumers and business owners. Blotout's platform makes this possible, providing infrastructure-as-code for companies to run themselves. Blotout never loses customer data and allows for an intimate understanding of your customers.
With GDPR being enforced across the EU and the new California law of "do not sell and do not share," marketers must handle customer data with respect rather than recklessness. Apple released changes in their Safari browser limiting 3rd party cookies and IDs, which means organizations need to take a different approach when creating marketing strategies. These new laws could mean that businesses must rethink how they approach SaaS providers because of stricter regulations. Blotout provides enterprises with compliance by building trust and accuracy in data through deploying or rebuilding compliant infrastructure based on zero code software. This enables tech and data managers to create a consumer data infrastructure in the quickest and most cost-saving way, with managed data compliant with international laws. This allows marketers and product managers to get back to building products and brands that drive revenue.
Blotout is just two years old and has built a CDP from scratch that focuses on data privacy. Blotout is a base of success for data analysts, product developers, and marketers based on healthy data infrastructure. Blotout had a $3 million round of seed money in 2021 to build our privacy-focused customer data platform. This healthy infrastructure opens-up various use cases for clients that require increased security and strict confidentiality policies to be met to improve marketing effectiveness. With Blotout's data protection services, consumers can rest assured that their most valuable assets are safe yet accessible when needed.
The Benefits of Being a Blotout User
The world of data privacy is changing, and what businesses need to do to be successful is changing too. Companies are now faced with either learning new ways to work with data or risk becoming obsolete. Blotout's diverse team of experts based in the U.S., Europe, and India help Blotout users navigate this new marketing era. While all other vendors are data co-processors, Blotout is software users can deploy in our clients' systems infrastructure. Blotout's clients are the sole controllers of their data instead of giving this information away like other programs do because user data is installed in the infrastructure of the Blotout client. Blotout's zero code software can be deployed globally within minutes, meaning almost no engineering efforts are required of our clients to use this software. Blotout's costs are minimal compared to the hundreds of thousands of dollars in implementation cost and the time it takes with competitor's software.
With Blotout, clients can easily connect to every available data source, APIs are pre-built, and data gets mapped automatically. They allow users to build unified sources of truth that equal data assets to the companies collecting this information, leading to improved marketing efforts. Blotout clients can measure data as a true first-party, meaning data never gets blocked from browsers. Blotout has privacy-compliant architecture and data governance built-in. With clients being the sole owners of their data, Blotout is compliant with every privacy regulation globally.
Blotout allows organizations to build segments for every measurement like events, demographics, audience development, or activation for customer lifecycles. Tools like 100% consented retargeting on sites like Facebook, LinkedIn, and Google give Blotout users a leg up by understanding which campaigns and media work best for companies to improve their return on ad spend. Blotout users benefit from transparency, seeing the customer's journey end-to-end, including final conversations outside the website. This gives users the data to create more precise retargeting and audience-building ads, improving users' cost per click by more than 30%. Blotout saves engineering companies costs while replacing endless tools for data analytics with one source of truth that builds brand trust based on compliant data management.
Reimagining your Customer Data
If you're looking for a helpful customer data platform tailored to the needs of enterprise companies, look no further than Blotout to meet your needs. Our team has reimagined this industry and put trust first with our product. You will never lose your customer data, and we provide incredible possibilities for understanding consumers better than ever before. Tools like Blotout mean more excellent success rates and happier employees.
Contact Blotout today or schedule an appointment to answer any questions about how we can work with your business model.
Talk to us