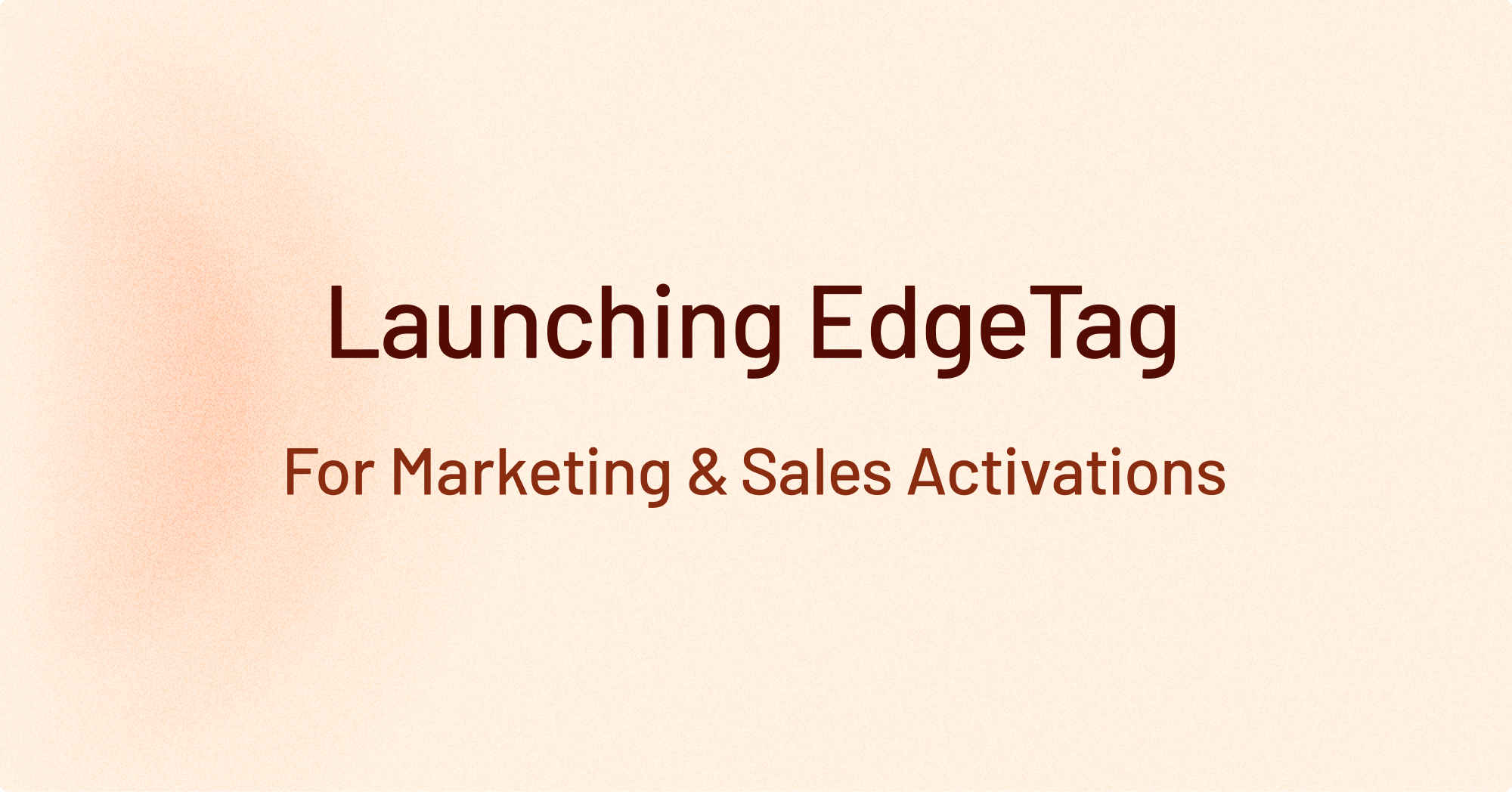 Facebook CAPI Advanced Matching lift for every growth engine!
Improve your Facebook event scores by 30% via EdgeTag Facebook CAPI, and get 25% ROI on your Facebook spend overnight.
Last December, we had announced the availability of a serverless tag system, eventually to replace Google Tag Manager, focused on the delivery of serverless Facebook CAPI pixels.
We worked with half a dozen customers, some small and some large (>20M pixel events a day), and the results were overwhelmingly positive (validated by Facebook Event scores).
Today, we are announcing the launch for any customer using Facebook as a marketing channel with the launch of EdgeTag, focused on sales and marketing activation signals, after a massive success with the first set of customers.
With this service any Facebook advertiser can now use the service to send a FB Serverless Conversion API (CAPI) using Javascript (like the client pixel) that has magic built in to automate advanced matching that drives ROI:
Better Facebook event scores (see below) – 40-50% improvement.
About 30% better ROI on your Facebook spend.
And YES, even if you have Facebook CAPI via your Shopify engine or any other provider, EdgeTag will improve 30% scores for Facebook Advanced Matching above those implementations by taking advanced matching to another level.
European Compliance laws (both Privacy Shield & GDPR) are built-in
Blotout EdgeTag will be zoned in Europe (Privacy Shield compliant), and does not process any data for a non consented user (GDPR compliant). Rest assured you can avail to the services and drive significant ROI without the complexities of Cloud and Server GTM.
Results from our first launch
Case Study 1: Shopify Merchant
Profile: A Shopify merchant making 500-1,000 sales a day with an average price point of $50. Implemented Shopify client pixel and Server CAPI available for Shopify merchants.
Goal: Merchant wanted to see their Advanced Matching scores go up and get ROI from their existing CRM base.
Server Pixel Volume: 12M events/day
Before EdgeTag implementation (Actual Facebook results):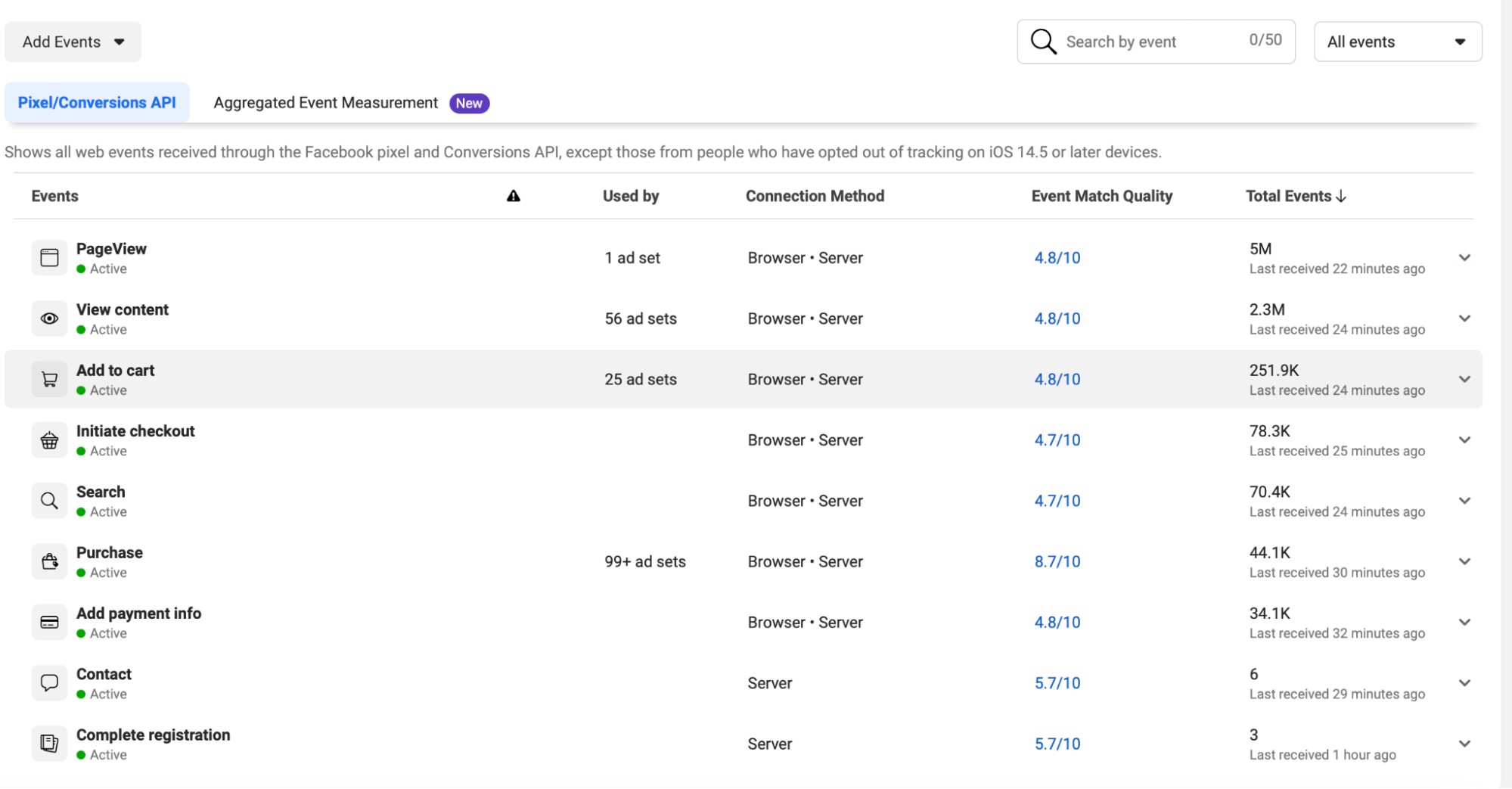 After EdgeTag implementation (Results within 48 hours):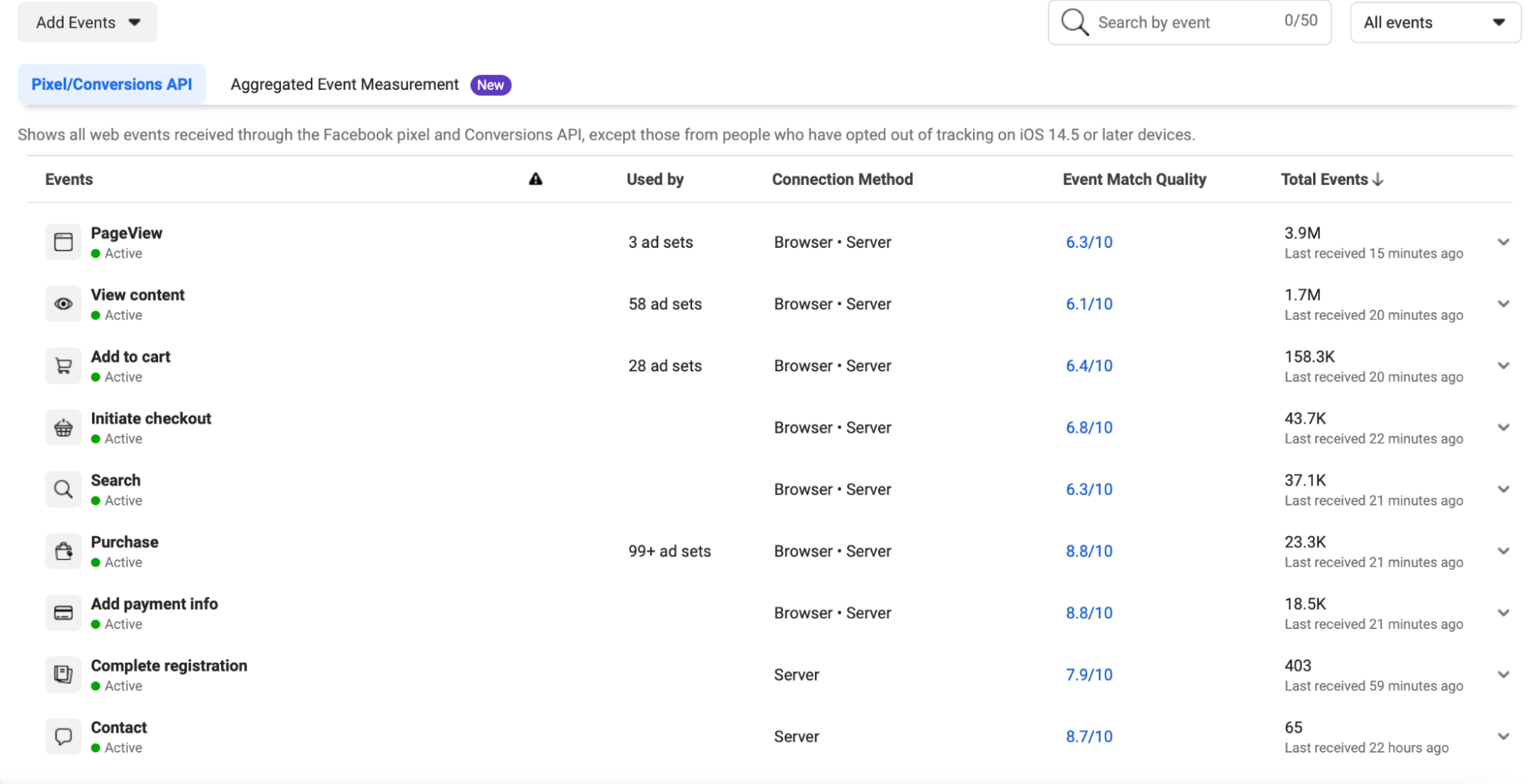 Facebook Event score lift: On Average 25% lift across all key events
General observation for Shopify use case:
Facebook Advanced matching score up ~25% above Shopify Pixel / Server CAPI
Cross channel returning user lift at 1,000% within a couple weeks via Facebook
Coming soon – Low code Shopify support
Install and get 25% ROI instantly for life with the option of building your own Shopify CRM asset that helps measure lift cross channel, computes your loyalty scores for returning users, and segments opportunities for dropped sales via customer segmentation.
Case Study 2: Retail Commerce
Profile: Well known adventure retail company providing retail experiences looking to improve their ROI on Facebook spend. Enterprise had not yet mapped their online and offline identity or implemented the Server Side CAPI.
Server Pixel Volume: ~1M events/day
Facebook Event score lift: On Average 30% lift across all key events
Adding EdgeTag CAPI for online/offline commerce on top of Browser pixel (Results within 48 hours):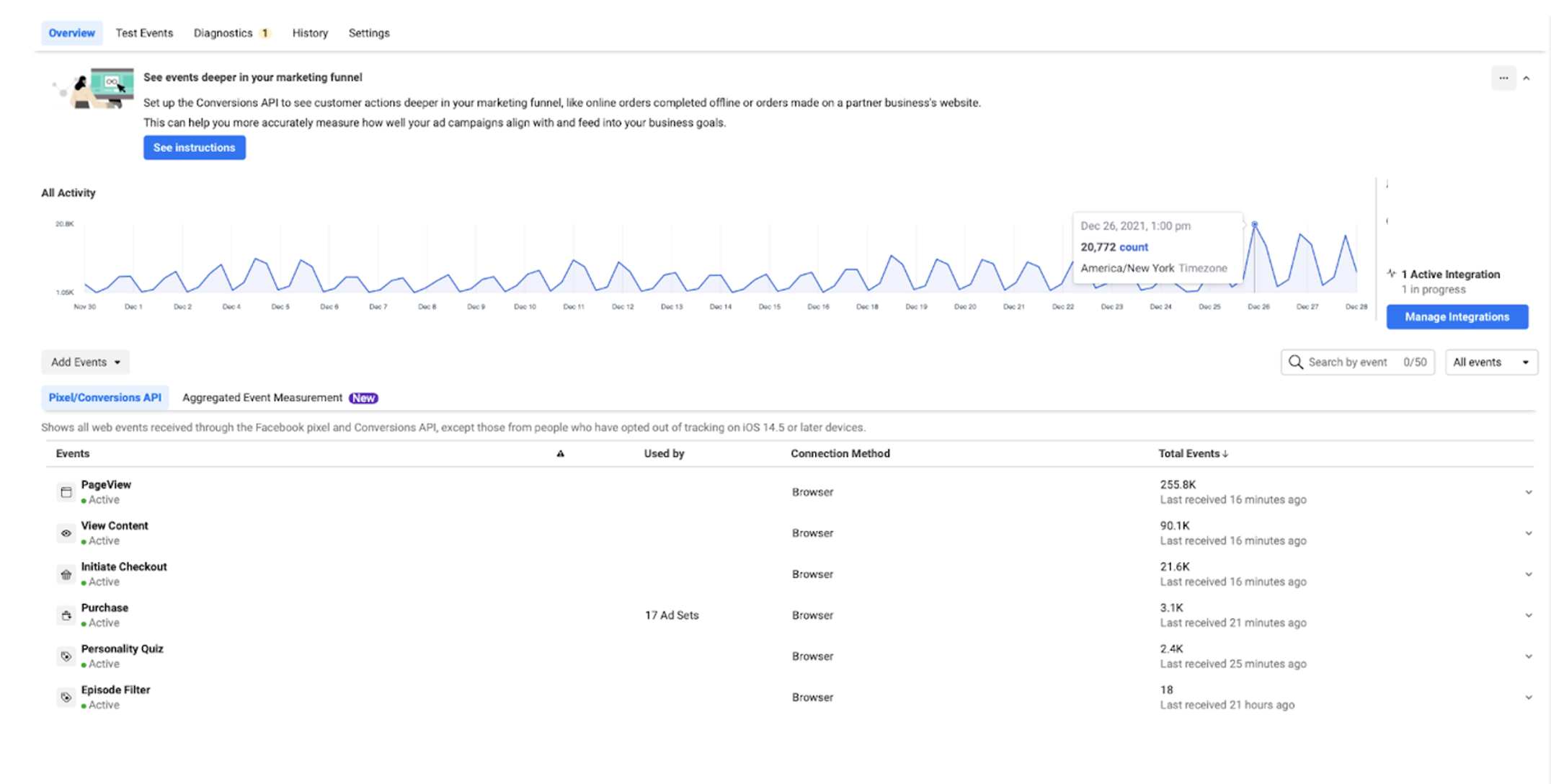 General observation for retail (online/offline commerce) use case:
Facebook Advanced matching score up ~1,700%
Cross channel returning user lift at 400% within 2-3 week time via Facebook
Why EdgeTag?
Beyond getting a ~30% improvement in Facebook event scores and ~30% ROI on ad spend, the EdgeTag service has the following other benefits:
5 minute setup: Faster than any other Conversions API setup.
Lifetime-ID: WASM for Facebook pixel with a lifetime Facebook ID.
Low cost: Developers do not need to understand the new CAPI or CAPI Gateway and can get up and running immediately.
Platform independent: Our solution is designed to work across all the advertising platforms that advertisers use today. Blotout is fully integrated into Facebook today and adding capabilities across Google and other platforms.
Real time: Pixels are delivered to Facebook in less than 5 ms.
Not locked in to a CDN: Sign up without a CDN account.
Low technical bar: Advertisers do not need technical expertise to deploy the app.
Lossless: Customers cannot be blocked for their own 1P data.
Consent Mode: Consent mode option, making them fully compliant from day one.
Immediate deployment: The Blotout EdgeTag for Facebook deploys as an app.
Continual updates: Blotout continually updates the app without requiring any action from the advertiser.
Where do I sign up?
Go to edgetag.io, sign up and self-serve by implementing your CAPI as a Java Tag. For customers who are doing more than 10M events per day, email us at edgetag@blotout.io